Summarize
SPM208 series of combination meter, is in power systems, industrial and mining enterprises, public facilities, intelligent building power monitoring requirements and design.it can measure all the power parameters, such as current, voltage, active power, reactive power, power factor, frequency etc.due to the power meter with improved communications networking capabilities, so we called combination power meter. It is suitable for real time power monitoring system.
The meter has a very high ratio of performance to price, can directly replace the conventional power transducer and single or three phase measuring meter. As an advanced intelligent, digital front-end acquisition component, the series of combination meter has been widely used in various control systems, SCADA system and energy management system.
Meaning of zhe products' name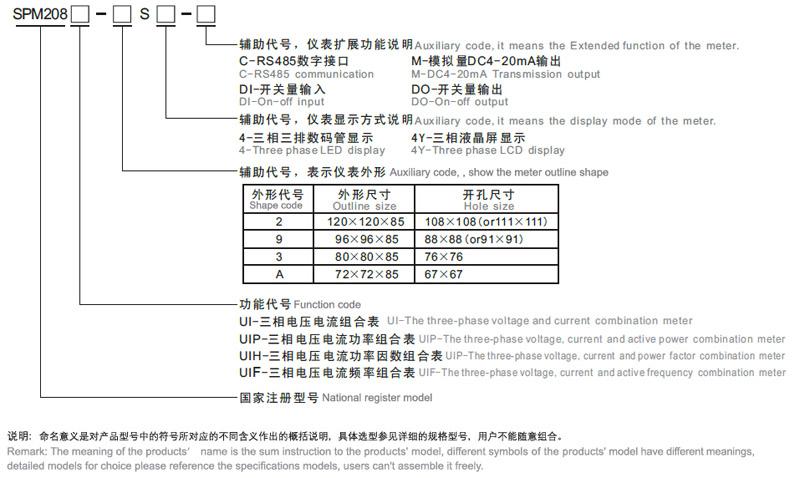 Product features
Directly from the current, voltage transformer access signal, can be arbitrarily set PT / CT ratio;
Scrollable LED or LCD setting display.
I / O switch, relay alarm output, DC4-20mA analog function module design;
Can communication access to SCADA, PLC system; and a variety of communications industry software ( Intouch, Fix, Citec, Kingview etc.).