ADVANTAGES
PV
Meet the requirements of PV grid-connected box and improve the scope of application of the product.
50℃
Low temperature rise, no derating at 50℃.
20%
Small size, 20% smaller than other manufacturers, and reduced installation size.
Model and Meaning
Enables wiring without removing the top
cover and increases productivity.
Stainless steel double spring clamps
are used to improve reliability in use.
Adopt flame retardant DMC high
strength resin.
The handle's anti-touch design reduces
the exposure of the copper piece.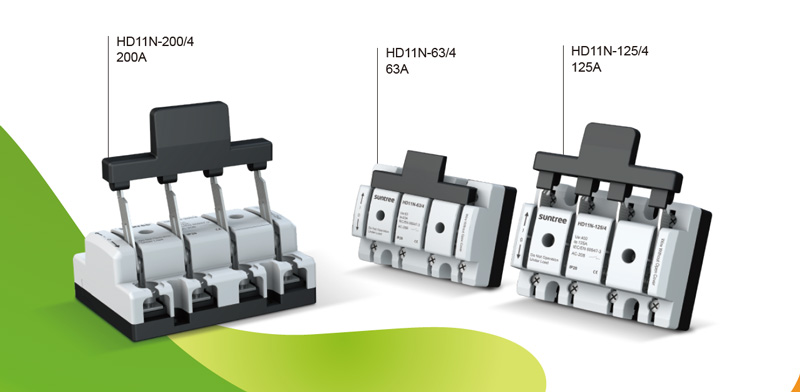 Application
HD11N series knife switch, suitable for AC 50Hz 400/500/690V, rated service current up to 200A, for PV grid-connected box and other complete sets of power distribution equipment, as a power and load isolation switch, and with visual contact position and disconnection point, to ensure the circuit and equipment maintenance and operator safety use.
Model and Meaning

Standards compliant
GB/T 14048.3-2017: Low-voltage switchgear and controlgear-Part 3: Switches, disconnectors,
switch-disconnectors and fuse-combination units.
GB/T 20645-2021: Specific environmental condition-Technical requirements of low-voltage apparatuses for plateau
Technical parameters
Conventional thermal current Ith(A)
125
Rated service current (Ie) (A)
16A, 20A, 25A, 32A, 40A,
50A, 63A, 80A, 100A, 125A
Rated service voltage Ue(V)
400V/500V/690V
Rated insulation voltage Ui (V)
1000
Rated impulse withstand voltage (KV)
1S short time withstand current (KA)
3
Utilization category
AC-20B
Rated duty
Long term service
Temperature rises of terminal
Rated current
2m wire cross-sectional area mm²
Temperature rises of terminals k
100
35
<35
125
50
<45
25KW grid-connected cable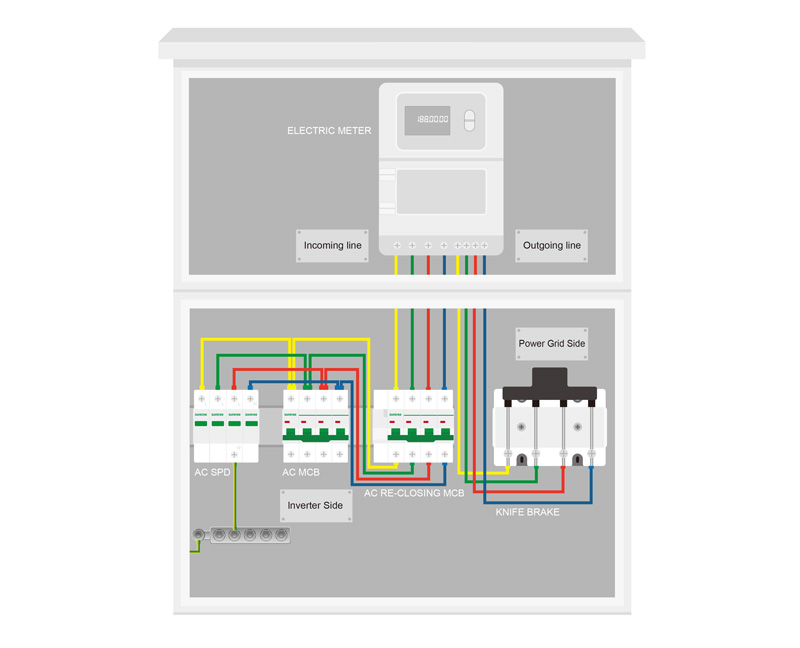 Application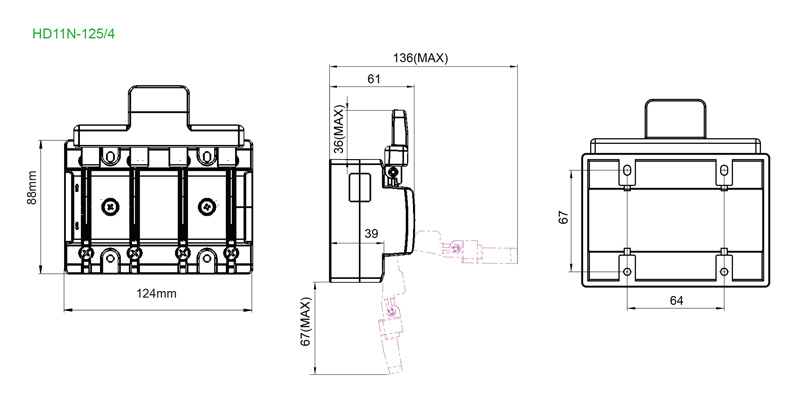 Message
Related Products
News information