Quick Details
Place of Origin: Zhejiang, China (Mainland)
Brand Name: suntree/OEM
Model Number: LR2-D33
Theory: Thermal Relay
Usage: Protective
Size: Miniature
Protect Feature: Sealed
Contact Load: Low Power
rated insulation voltage: 660V
rated current: 12.5A-630A
type: 3UA/LR1/LR2/T/JR20/JR36
STANDARD: IEC60947-4
Price: Competitive
quality: Stable and reliable
class: A,B
Certification: CE,ISO9001
PHASE: 3
PROTECT FEATURE: SEALED
Application
SLR2 series thermal overload relay are suitable for overload and
phase-failure protection of AC motors with frequency of 50/60Hz,
voltage up to 690V, current up to 0.1-150A under 8-hours duty or
uninterrupted duty.
Functions provided by these relays, are phase-failure protection,
temperature compensation, ON/OFF indication, Stop button ,Test
button and manual/automatic reset.
Applicable Standards:National Standard:GB14048. International
Standards:IEC609474-1 The relays can be mounted onto contactors
or installed as single units.
Technical data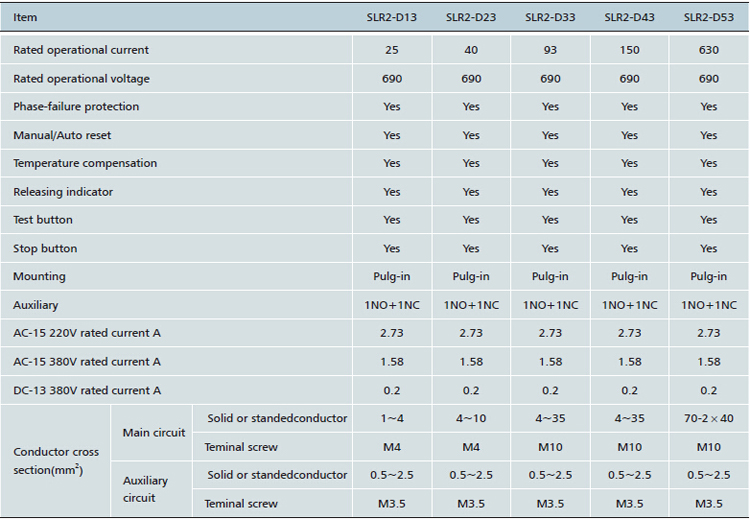 Protection characteristics